Japan National Convention (April)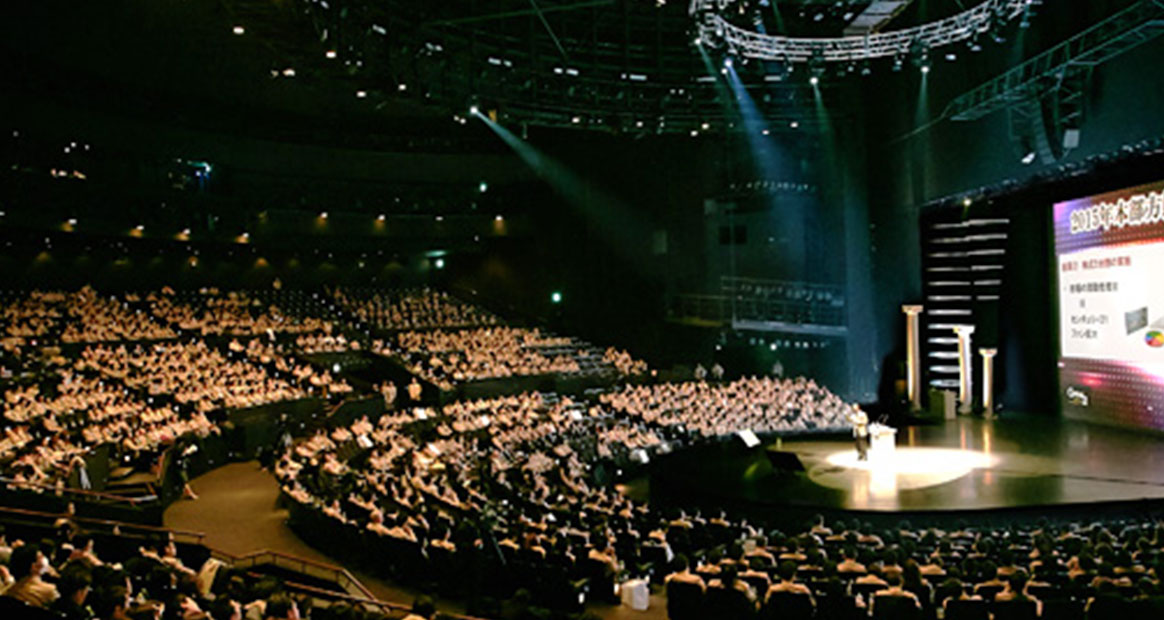 Held annually, the CENTURY 21 Japan National Convention is one of the leading events in the real estate industry. Brokers and the employees of affiliated offices throughout Japan gather together and their outstanding agents are awarded their achievements that the sales made throughout the year (from January to December).
The competition takes place with brokers from over 900 offices, as well as over 4,000 sales professionals in the individual division.
This competition brings both brokers and agents great motivation through their daily sales activities.
*The photograph is from a Convention held prior to the COVID-19 pandemic.
Joint Entrance Ceremony, Joint Welcome Ceremony for Prospective Employees (April, October)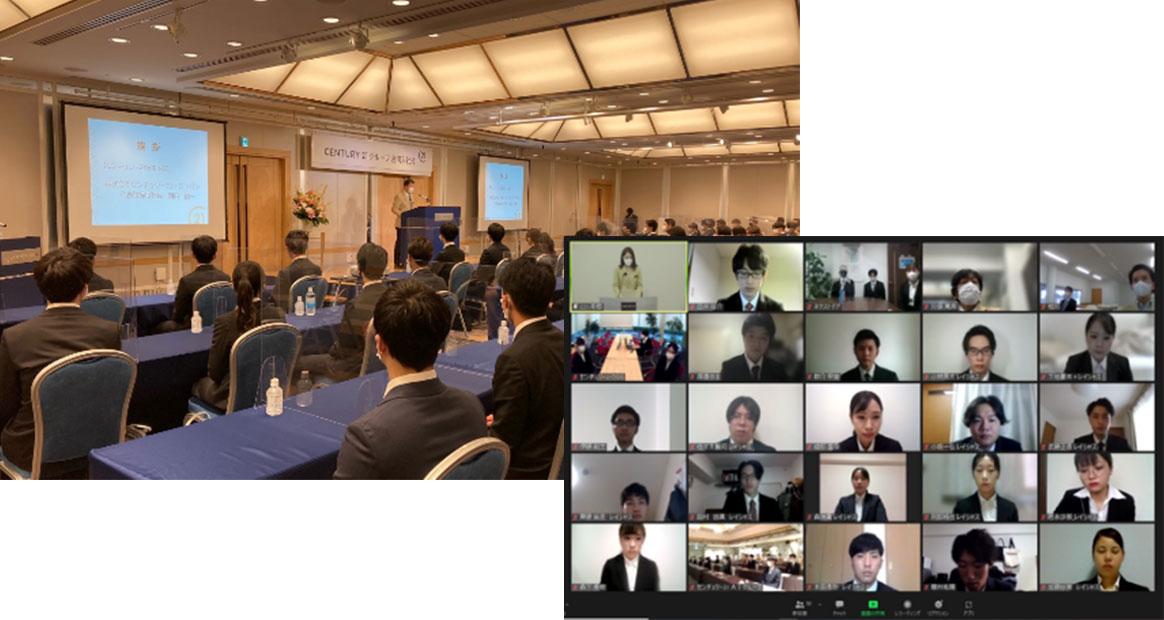 CENTURY 21 Japan hosts a joint entrance ceremony for the freshmen who start working in the CENTURY 21 affiliated offices in April every year. They also hosts a joint welcome ceremony in October to the students who have received job offers from the CENTURY 21 affiliates and will work for them from April in the following year. Depending on the situation, these ceremonies are held on online so that the attendees are able to join from their offices or homes.
Not only from the representatives of CENTURY 21 Japan and the brokers of the CENTURY 21 affiliated offices, but secret guests may show up to deliver congratulatory messages to the attendees.
All-Japan Regional Liaison Committee Directors' Meeting (April, October)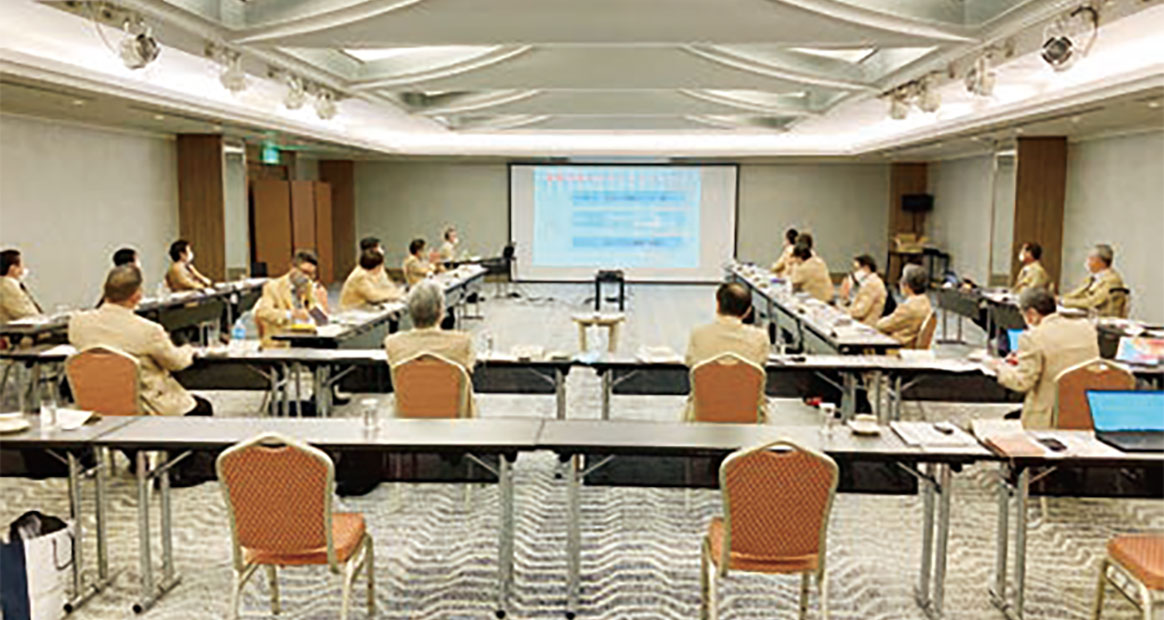 CENTURY 21 brokers representing each area of Japan gather together for a lively discussion on topics such as advertising strategies and IT measures. CENTURY 21 JAPAN and the affiliated offices are always working together to improve their services.
Autumn Strategy Meeting (October)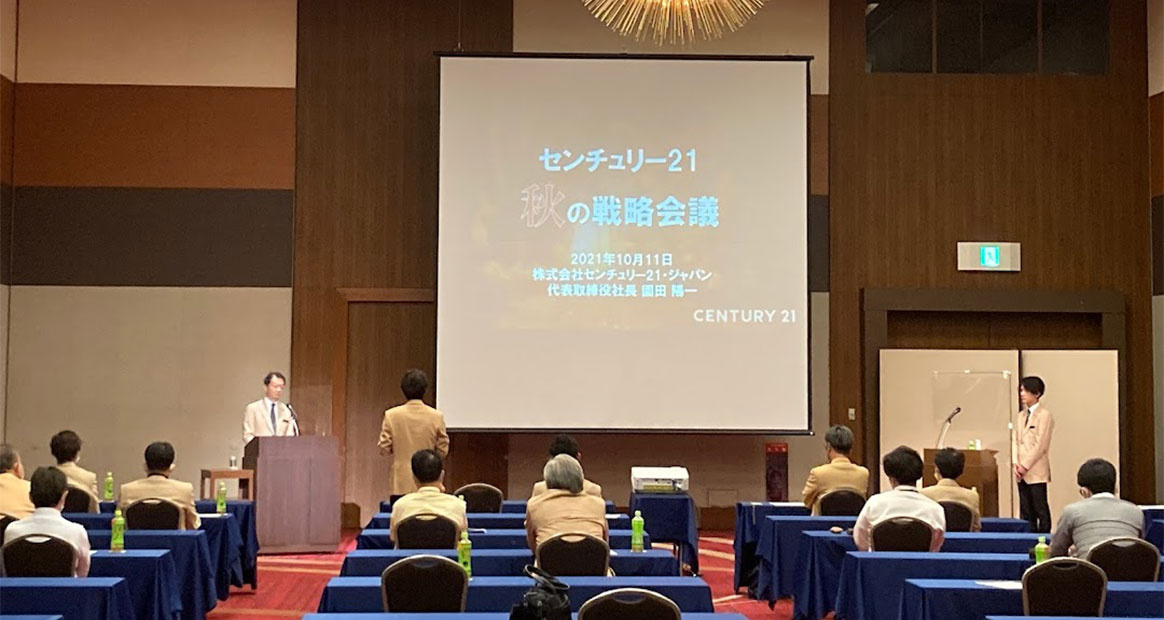 To prepare for the upcoming sales season, CENTURY 21 JAPAN holds the meeting to review the first half and to announce the strategic policy for the second. In recent years, we have adopted a hybrid method that the attendees have choices to join in-person or remotely, and meetings are held in 11 locations throughout Japan to avoid being dense.
International Convention (March)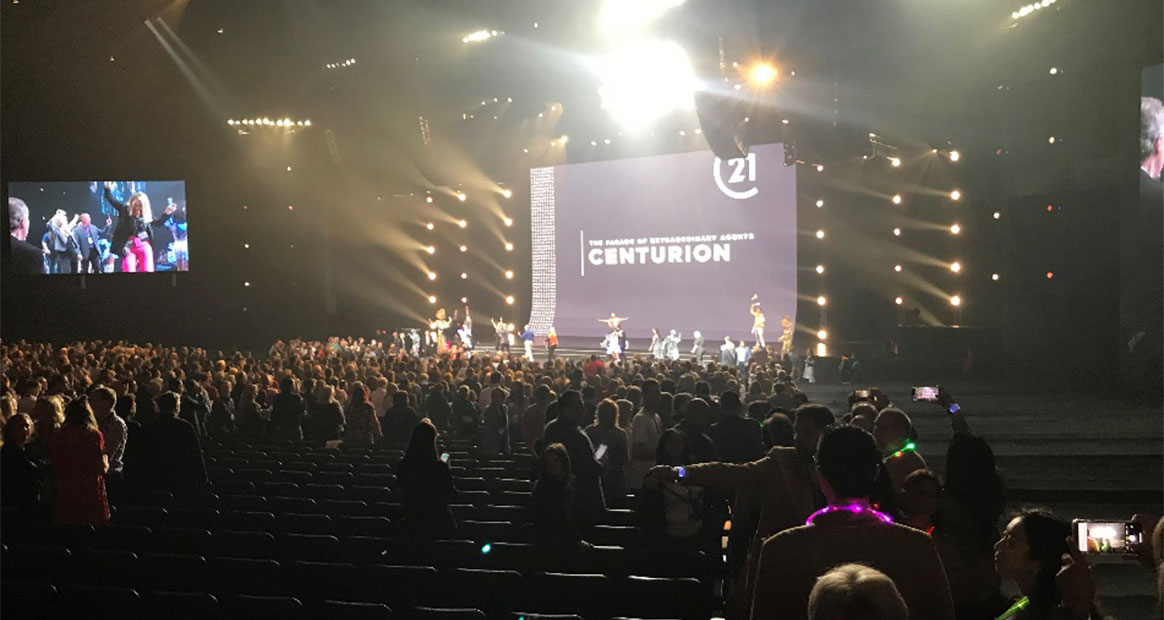 This glamorous awards convention is held in the United States hosted by the International Headquarters. The event features attendance by brokers and agents from the CENTURY 21 network surpassing 80 countries and regions worldwide. Each year, the convention is held over a three-day period with more than several thousand participants. CENTURY 21 JAPAN and the affiliated offices also participate every year. Some of the award winners from Japan may be recognized in the global rankings. It is the great opportunity to meet the award winners around the globe and cheer and praise each other for their outstanding achievements.
*The photograph is from a Convention held prior to the COVID-19 pandemic.